A few days after my delivery from The White Company, I received a thank you email from them.
And it wasn't pushing the latest promotion or offers, but was simply a heartfelt message expressing their gratitude for my custom. :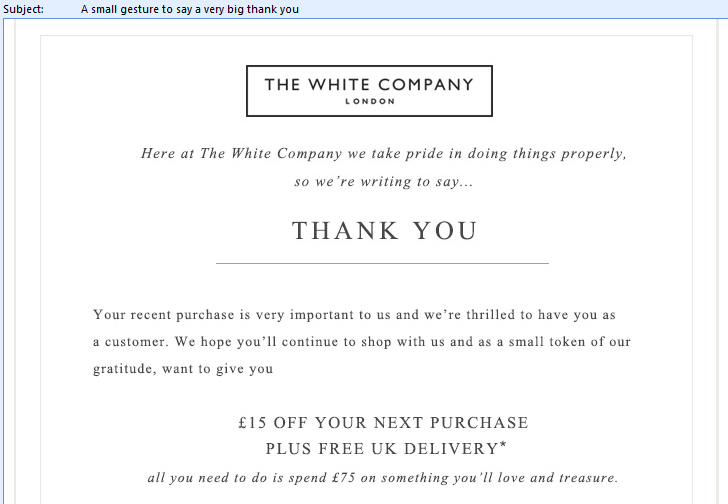 What other businesses express their gratitude well? What messages work particularly well to get customers to buy again?
If you know others who might be interested in this topic, then please feel free to share it!
---