With most carriers capturing a customer's signature in an electronic format when they complete delivery it can be helpful to make this available to customer services and customers. By publishing the signature image of the person who accepted delivery can help to resolve  queries or even disputes regarding delivery.
Here is an example of what is available on Parcelforce's online track and trace screen.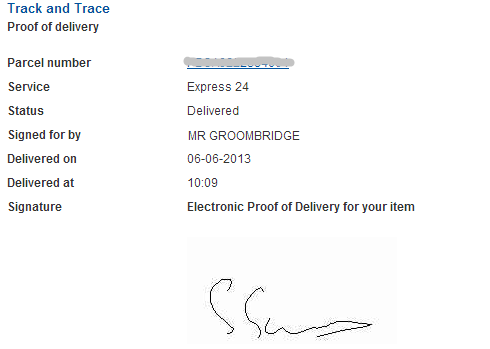 Many carriers can provide an electronic signature image to online retailers as part of their delivery status update file. And it is then possible to make this information available to both the customers service systems and also to customers via online self-service.