Packaging of a customer order for safe and cost effective delivery can be quite a challenge. Packaging requirements do vary according to the type of product, the carrier that is delivering the order and to where it is being delivered.
Here are a few guidelines for choosing packaging materials that will ensure the products your customer has ordered arrive to them  successfully and without any damage.
Packaging materials must be product and order appropriate
There is a wide variety of packaging options for products, ranging from envelopes, jiffy bags, boxes and much more. When choosing packaging supplies, the key attributes to look for are strength, cushioning, and durability – which relate directly to the type of product and whether it is being shipped on its own or with other products (Consider your average order size here).
Also, there are special considerations will include whether products being shipped are perishable, contain liquid or hazardous materials, etc.
The 'one-size' fits all approach with packaging does not work for businesses that sell a wide range of products and is not cost effective: too much packaging is used or the overall package size may push the cost of delivery into a higher cost bracket. In this case, choose a selection packaging materials, so that the most appropriate material can be used to pack each order.
Suitable for your delivery by your carrier
The way in which your carrier handles parcels and conducts delivery to the customer must play into your choice of packaging design. Your carrier's hub or sortation centre is set up may affect your choice of packaging, for example if rollers are used then plastic bags may not be practical. It is best to check with your carrier who can advise you whether there is preferred packaging for their systems and processes.
Also consider how the parcel or package is being delivered. If you are delivering to a UK address, using Royal Mail  or another postal service, then the packaging needs to be the right size and with the right degree of flexibility to fit through the letter box or mail box.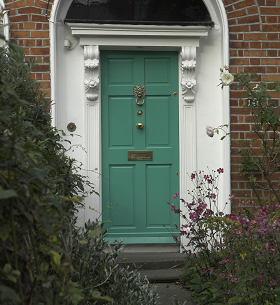 Re-usable for a return journey
Ideally, the packaging materials used should be sufficiently durable that it can withstand two possible journeys: one from warehouse to the customer and then customer back to the returns centre.
The journey back to you could be due to a failed delivery or refused delivery or the customer has decided that they no longer want it. Part of making returns easy for customers is to make it as easy as possible to send the products back to your returns centre. Using the existing packaging is a logical choice and also helps to increase the likelihood that the returned item arrives back in once piece!
When doing this, make the parcel easy or intuitive for the customer to open so that the packaging materials are rendered unusable by the customer. Putting instructions on the package indicating how and where the customer may open it will help with this. See example from ASOS below.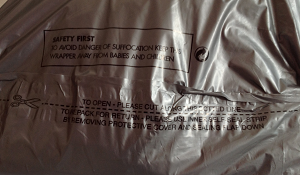 Parcel brand and identity
There are some important reasons to not put brand on your parcels –  for example to reduce the chances of a package going "missing" en-route to the customer or where the product delivery requires a degree of discretion or sensitivity. However your choice of packaging and then branding of that packaging can really help to reinforce your brand.
This can be in two ways:
Packaging appropriate to your brand. Great example I heard recently is having ordered £250 t-shirt, it was delivered in a plastic bag, stuffed through the door. Not a great experience for the customer, and certainly not how it is presented in store.
Packaging that embraces your brand proposition

 and gives the customer a 'Wow!' factor when they open it.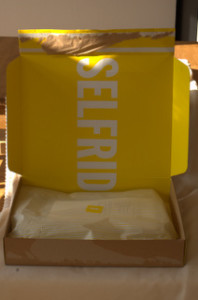 Shipping internationally
Orders to be shipped to international destinations have slightly different requirements both from a product and a packaging perspective.   Every country has rules as to what can be shipped into the destination country and what the corresponding duty and excise that is payable, and in order to enforce these rules customs or security officers in the destination country may open the package on arrival to verify the contents.
Therefore make sure that the parcel is easy to open without too much damage to the box
Also check with your international carrier as to what whether there are any issues with packaging materials themselves. For example polystyrene they maybe considered not to be environmentally friendly and therefore are either banned or fined at destination. 
If you know others who might be interested in this topic, then please feel free to share it!
---