Join our community of business owners, consultants and subscribe to eCommPoint's articles to receive great content delivered right to your inbox.
eCommPoint covers everything you need to build a profitable online business. From building the foundations of the system to all of the elements that can provide the best ecommerce customer experience.
Get articles like these and more when you subscribe:
What do I need in order to plan a project?
Where is my parcel? Helping customers to track orders online.
5 ways to easy customer returns for you and your customers
How can an order management system help my business?
What are the most common UK delivery options?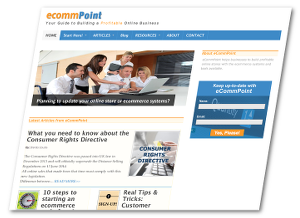 Subscribe by Email